Our restaurants in Braunlage
Dining and drinking at the AHORN Harz Hotel Braunlage
The Harz region attracts not only with its beautiful landscape, but also with its traditional cuisine. In our à la carte restaurant, regional and international delicacies await you.
With our varied breakfast offer, you start the day with pleasure and are well prepared for upcoming exploration tours through the Harz National Park. For evening refreshment, our half-board evening buffet provides a large selection of different main dishes and also makes the sweet tooth happy.
Breakfast always included
Varied dinner buffet
Healthy vitality corner with salad bar
Allergy-friendly food
We are sorry, but dogs are not allowed in our restaurants for hygienic reasons.
Your day starts in our half-board restaurant with a varied breakfast buffet. Everyone starts with us in the way they like it - sweet, hearty, special and crispy.
Breakfast always included
Waffle iron for baking waffles
Gluten- and lactose-free products on request
Sundays: champagne breakfast
Breakfast from 7 am to 10.30 am
Look forward to culinary diversity for dinner. The buffet offers meat and fish dishes, pasta and a changing vegetarian meal.
Fish, meat dishes and pasta variations
Daily changing vegetarian dish
Antipasti, meat and cheese
Vital corner with fruit basket and light food
Gluten- and lactose-free products on request
Dinner from 5.30 pm to 08.30 pm
YOKI AHORN Kids buffet
For our little vacationers, our chefs conjure up child-friendly treats that not only look great, but also taste fantastic. Together with YOKI AHORN, we attach great importance to fresh and healthy food.
Rusk, rice wafers and crispbread
YOKI AHORN's fruit and vegetable recommendation
Vegetable sticks, cheese and sausage skewers
Various desserts
And much more
Tip: We are happy to prepare for a small fee a lunch box for your excursions.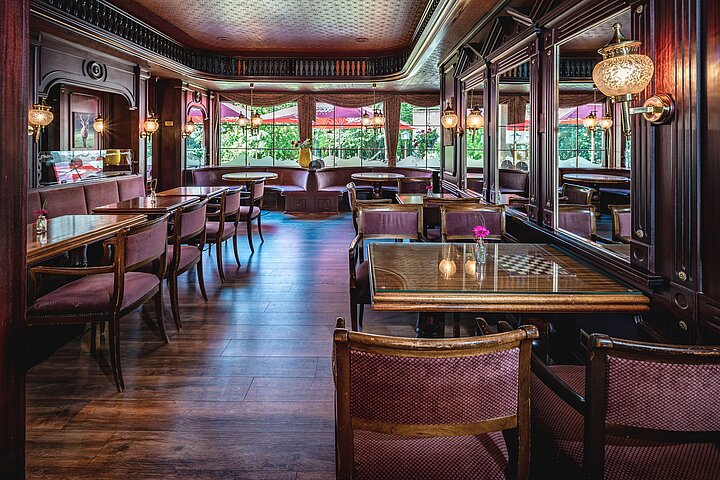 Fruity cocktails, fine wines and small dishes await you in our lobbybar. In addition, you will find a small range of dishes here.
Cozy bar counter
Large selection of drinks
Atmospheric atmosphere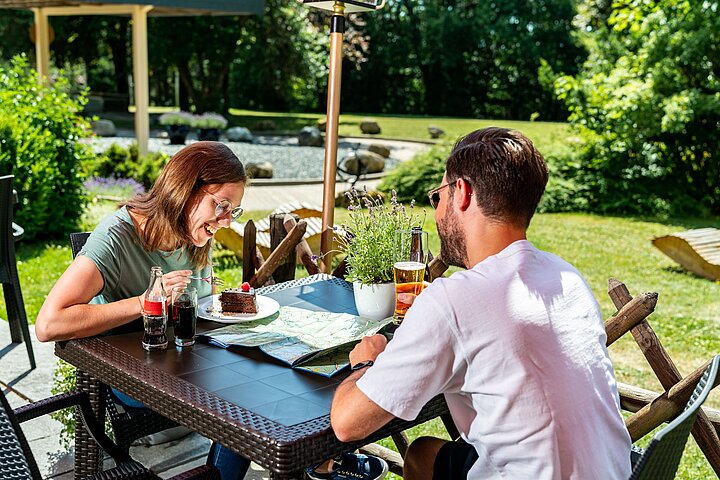 In the bright sunshine a cool drink tastes even better. Stay in our beer garden and refresh yourself with our wide range of drinks and snacks.
Beers and other cold drinks
Snacks for the small appetite
Cake selection