Your conference hotel in Oberwiesenthal
Conferences in the 4-star adult-only hotel in the Ore Mountains
Successful events in the countryside - conferences with relaxation value in the 4-star adult-only hotel in Oberwiesenthal! Modern rooms on an area of 684 sqm with 7 daylight-flooded conference and banquet rooms for up to 280 people promise ideal conditions for meetings, seminars and special events in a unique natural setting.
From the planning to the implementation of your conference, party or wedding on the meadow: our competent event team will inspire you! Plan your next incentive trip with us and look forward to unique experiences.
Simone Bau
Your contact person
Address & Contact
T.: 0049 (0) 37348-17181
F.: 0049 (0) 37348-17178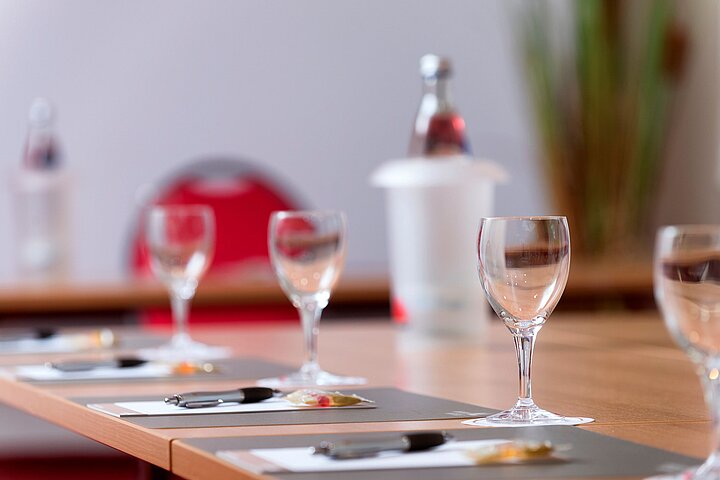 Flexible conference rooms
7 comfortable conference and event rooms
Daylight, individually adjustable light spectrum
Conference room accessible by car
Maximum capacity: 240 people
Terrace for conference breaks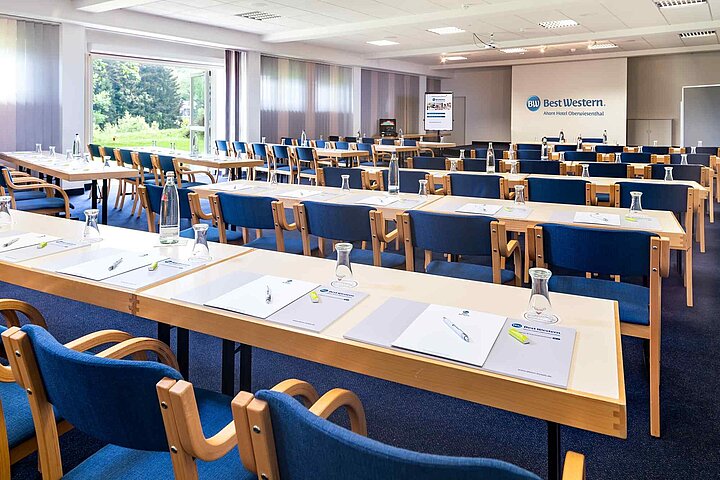 Modern conference technology
Projector, moderator's case and screen
Flipchart and pin board
Free WIFI
Microphone system, lectern
Bookable: TV, CD player, DVD player, video camera
Größe: 284m²
30,50l x 8,40w x 2,95h
Größe: 45m²
7,00l x 6,40w x 2,70h
Größe: 84m²
6,60l x 5,70w x 2,70h
Banquet Hall Karlsbad & Restaurant Silhouette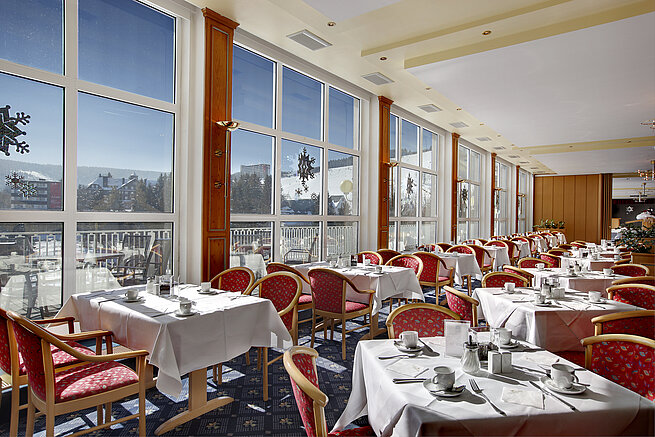 Größe: 395m²
39,00l x 8,50w x 3,25l
Größe: 130m²
14,60l x 8,50w x 3,25h
Größe: 68m²
10,60l x 6,40w x 2,70h
Größe: 45m²
7,00l x 6,40w x 2,70h
Größe: 59m²
7,00l x 6,40w x 2,70l
Our conference packages
Everything from a single source: from planning to implementation
Our conference PLUS for speakers and organizers: room upgrade based on availability, free parking and late departure and a personal contact who accompanies you from planning to implementation.
Meeting room including setup
Standard conference technology
Mornings: coffee, tea, pastries
Lunch snack incl. 1 soft drink (0.2l)
Afternoon: coffee, tea, pastries
1 bottle of water (0.75l)
Meeting room including setup
Standard conference technology
Mornings: variety of coffee breaks
Lunch buffet or menu (2 courses) incl. 1 soft drink (0.2l)
Afternoon: variety of coffee breaks
"Full of water" in the conference room
Meeting room including setup
Standard conference technology
Mornings: variety of coffee breaks
Lunch buffet or menu (3 courses) incl. 2 soft drinks (0.2l) and 1 coffee specialty
Afternoon: variety of coffee breaks
"Conference drinks full" (water, juices and soft drinks) in the conference room