BOOK DIRECTLY
lowest price guaranteed!
Your benefits
René Stolle
Regional Director
AHORN Hotel Am Fichtelberg
Exciting and adventurous'– that is how our guests describe their family holiday in the health resort of Oberwiesenthal. Situated next to the Fichtelberg, you will hike with the most perfect views, take pleasure in biking trips and ski on one of the many slopes. Enjoy a mix between action and recovery in the family hotel AHORN Hotel Am Fichtelberg.
For your safety: Our Corona guidelines
2G-Plus regulation: obligation to provide evidence for vaccinated and recovered persons plus negative test evidence
According to the current regulation, in addition to the obligation to provide proof for fully vaccinated and recovered people, a current and official negative antigen test certificate (24 hours) or PCR test (48 hours) must also be presented upon arrival. The additional test is not necessary if a 3rd vaccination is available or the 2nd vaccination is not older than 3 months or in addition to at least 2 vaccinations a recovery is not older than 6 months.
Young people from the age of 16 are also bound by the 2G-Plus regulation mentioned above. Children 6-15 years of age must have a recent rapid (24 hour) or PCR (48 hour) test if not fully vaccinated. Children under the age of 6 are exempt from the test. The regular school test, which must be proven, is recognized for schoolchildren.
Vaccinated: Proof of a complete Covid-19 vaccination at least 14 days ago
Recovered vaccinated persons: Detection of a positive Covid-19 disease by a PCR test that is older than 6 months in combination with at least 1x Covid-19 vaccination that was at least 14 days ago
Recovered: Positive PCR test result from at least 28 days but no more than 6 months ago
At check-in, we measure your temperature contactless for security. Wearing an FFP-2 or medical mask in all public facilities of the hotel, except in the restaurant while eating, is necessary and must be observed. If you are exempt from wearing mouth / nose protection by a certificate, we ask you to wear a mask to protect all guests and employees, as otherwise we unfortunately cannot accommodate you in the hotel.
In addition, we expressly point out that in the course of preventing corona infections in our hotel, possible changes to the corona guidelines can occur at any time. Please inform yourself about this on our website in good time when booking and before your arrival.
At A Glance
AHORN Hotel Am Fichtelberg offers you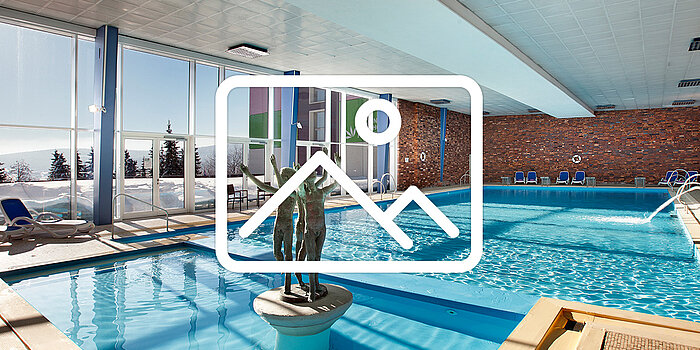 Browse through our picture gallery
Experience the hotel in an interactive 360 degree view.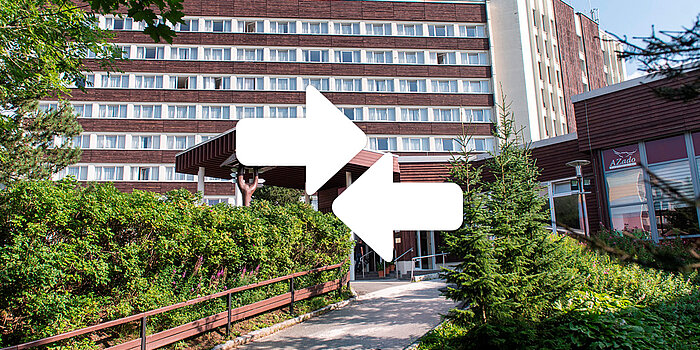 Compare this hotel to our other hotels.
Rich breakfast buffet
Free WIFI
Entertainment, hotel cinema
Versatile leisure program
Indoor and seasonal outdoor pool
Work out in the hotel gym
Stay 10 nights - get 11th night for free
Always the best price
Book now, mostly pay on arrival
Up to 10% early bird discount
Exclusive offers
Always on the safe side
Many reasons for your vacation at Fichtelberg
Stay in the middle of nature
Unique view on the Fichtelberg
Travel by car
Cheap gasoline price
Flexible booking guidelines with free cancellation
Cancellation insurance
Hotel video
Curtain up for AHORN Hotel Am Fichtelberg
Overview of hotel services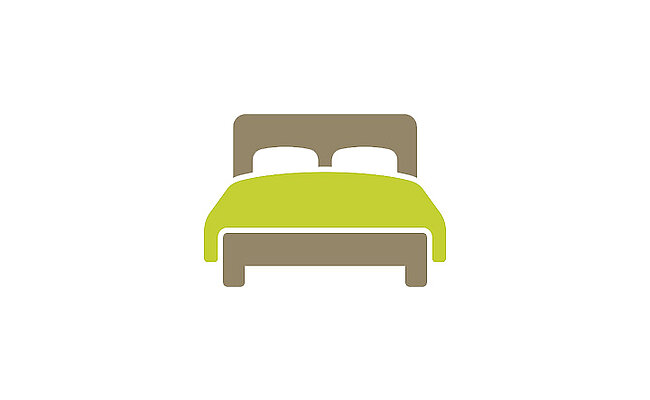 Handicapped friendly hotel
444 rooms in different categories
Non smoking rooms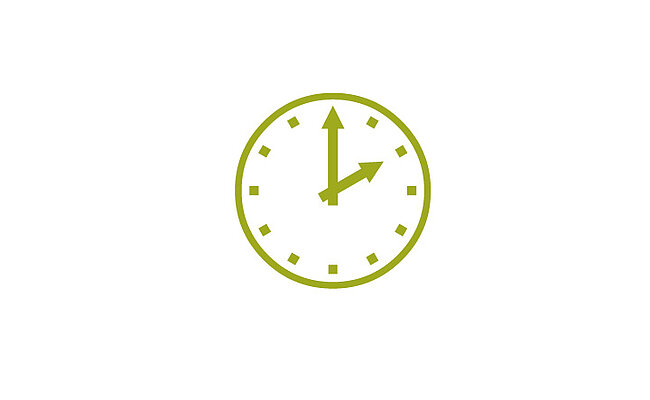 Jan. until Feb.: Check in from 4 p.m.
March until Dec.: Check in until 3 p.m.
All year round: Check out until 11 a.m.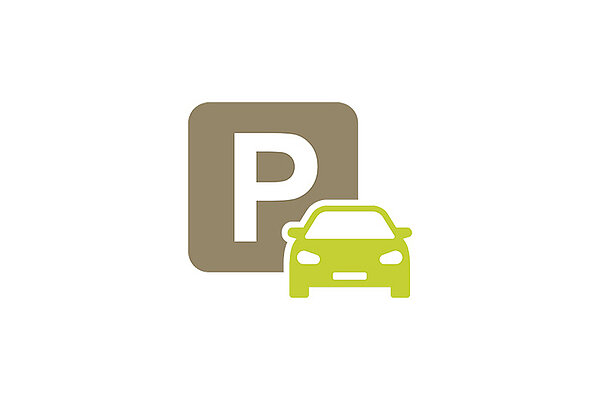 Parking spaces for a fee
EUR 7 - 11 per car per night
Charging station for electric cars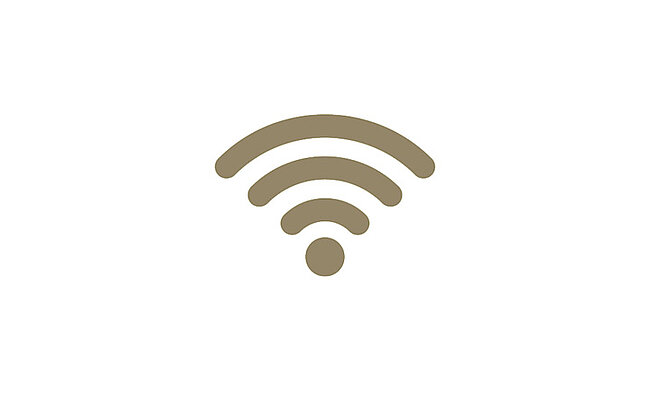 WiFi troughout the hotel
Usable free of charge
1 child in the parents' room:
Up to 5 years free of cahrge, up to 12 years up to 50%
2 to 3 children in an extra room:
Up to 12 years up to 50%
Solo travelers with a child
Up to 12 years up to 50%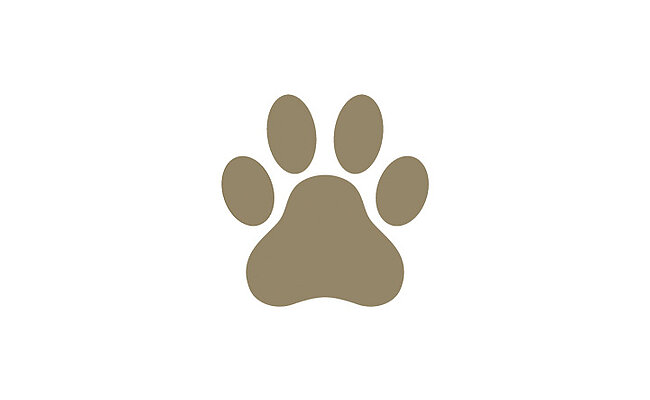 Dogs on request
From EUR 15 per day
Not allowed in the restaurants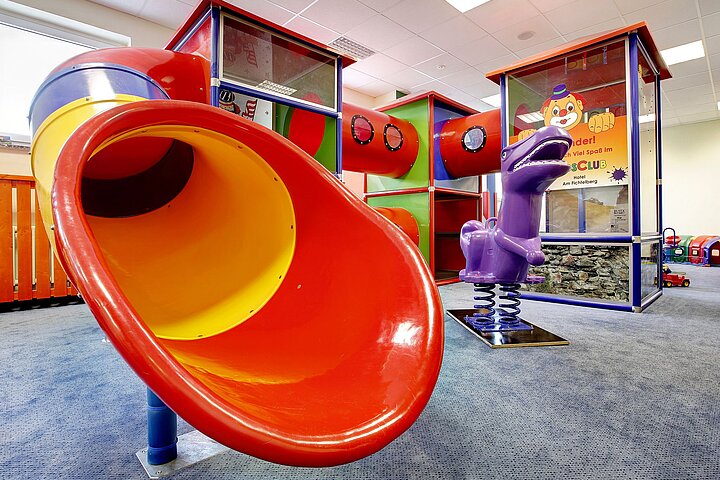 YOKI AHORN kids world
Children's playgrpund inside and outside
Cinema, soccer field, seasonal petting zoo
Indoor pool with children's pool
YOKI AHORN children buffet
Diverse half board buffet
AZado steak restaurant
Mountain hut "Pistenblick"
2 bars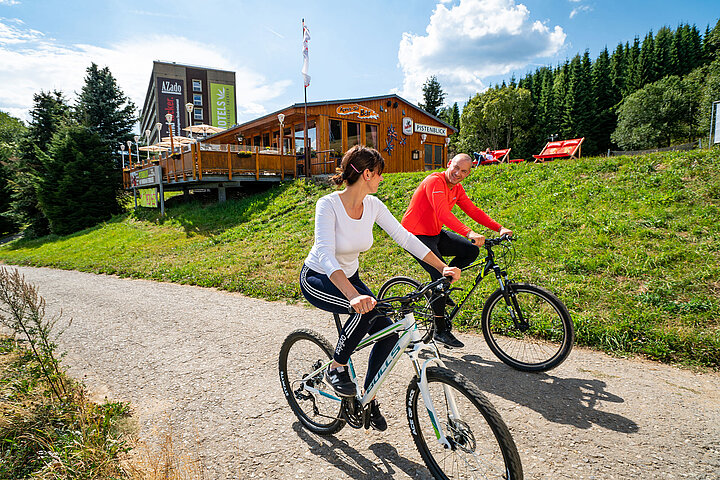 Leisure activities inside the hotel
Biking
Curling rink, Archery and minigolf
Nordic Walking and Hiking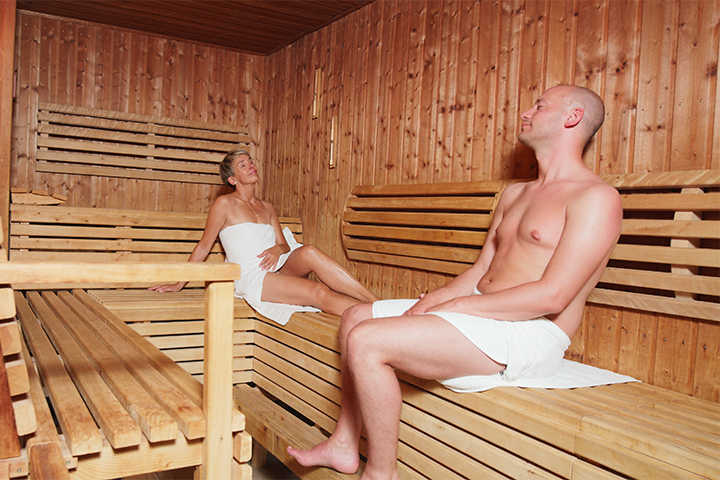 Big indoor pool
Modern gym
Sauna with chillout room
Various of massages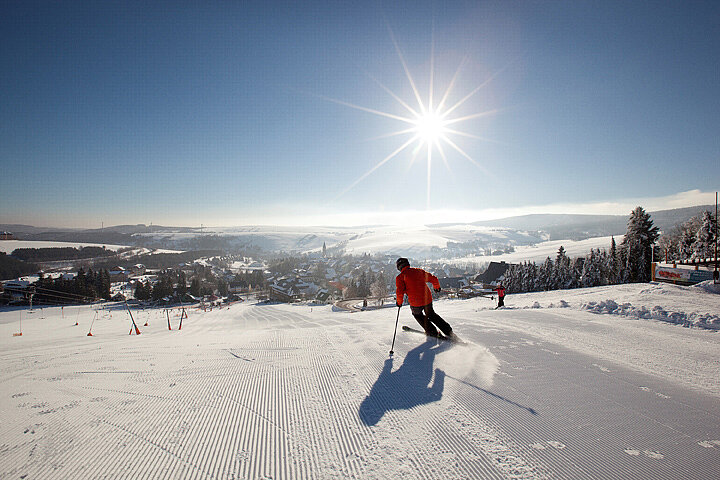 Cross-country skiing
Ski slope directly at the hotel
Ice skating and winter hiking
Ski passes, ski rental in the hotel
Night skiing and sledding
Location & Surroundings
Explore the stunning region around the Fichtelberg and the Ore Mountains
Located on top of the highest city of Germany, AHORN Hotel Am Fichtelberg offers the best starting point for a vitalising winter holiday. Between the Fichtelberg and the Keilberg, only 5 minutes from the Czech border, the 3 star superior hotel offers the perfect location for skiing in the winter or hiking in the summer. The slopes for downhill skiing is located directly next to the hotel.
YOKI AHORN
Special offers for families with children
Do you know our mascot YOKI AHORN, a small Indian boy from the famous tribe of the Apaches horns?
With YOKI AHORN our small guests experience a lot of fun and action in the YOKI AHORN Play World at AHORN Hotel Am Fichtelberg. An extensive children's entertainment program and the Active Team guarantee laughter and excitement for everyone.